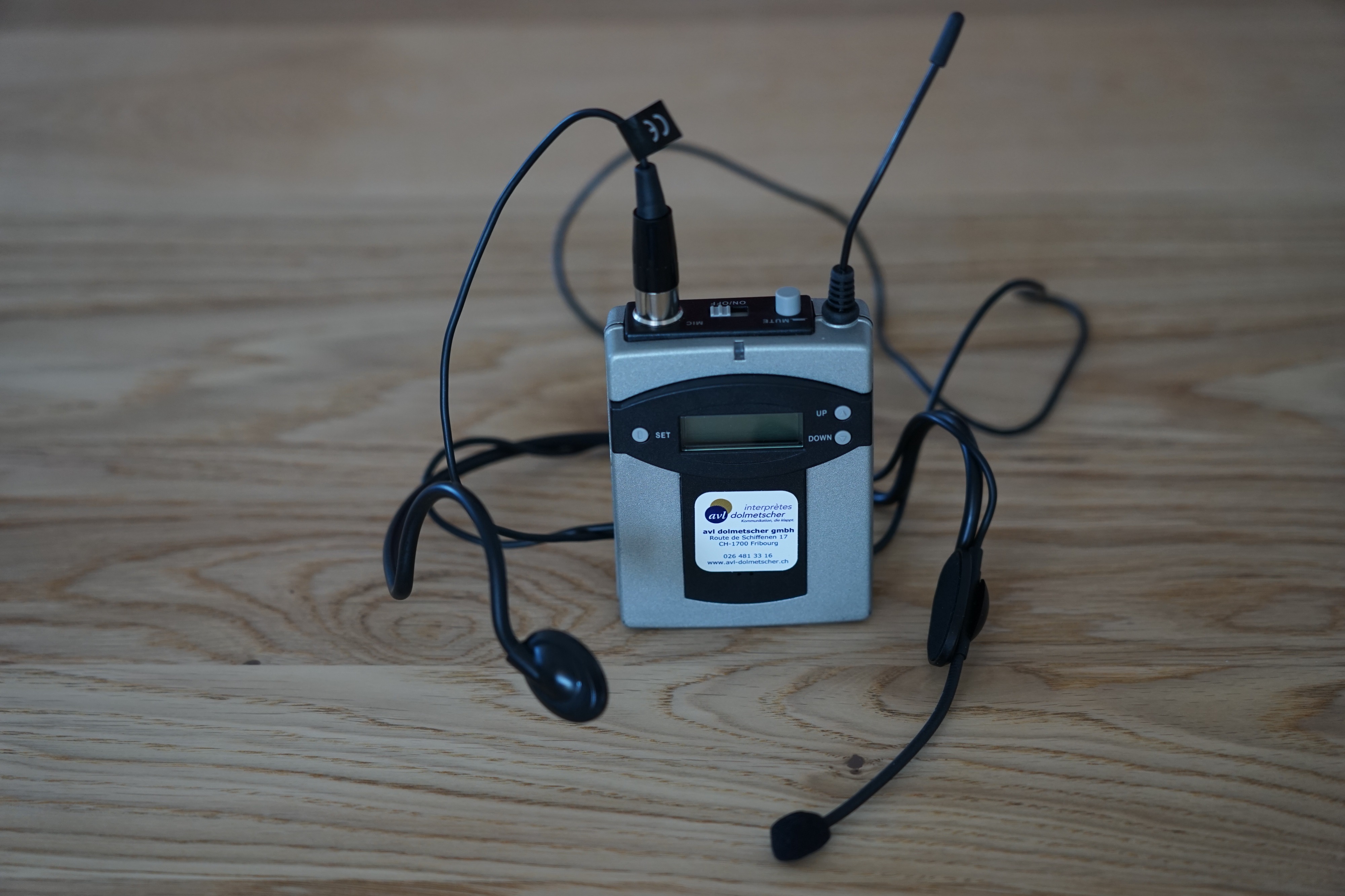 Transmitter for the interpreters
The transmitter includes a headset microphone. The interpreters use this microphone to convey what is being said to the foreign-language audience.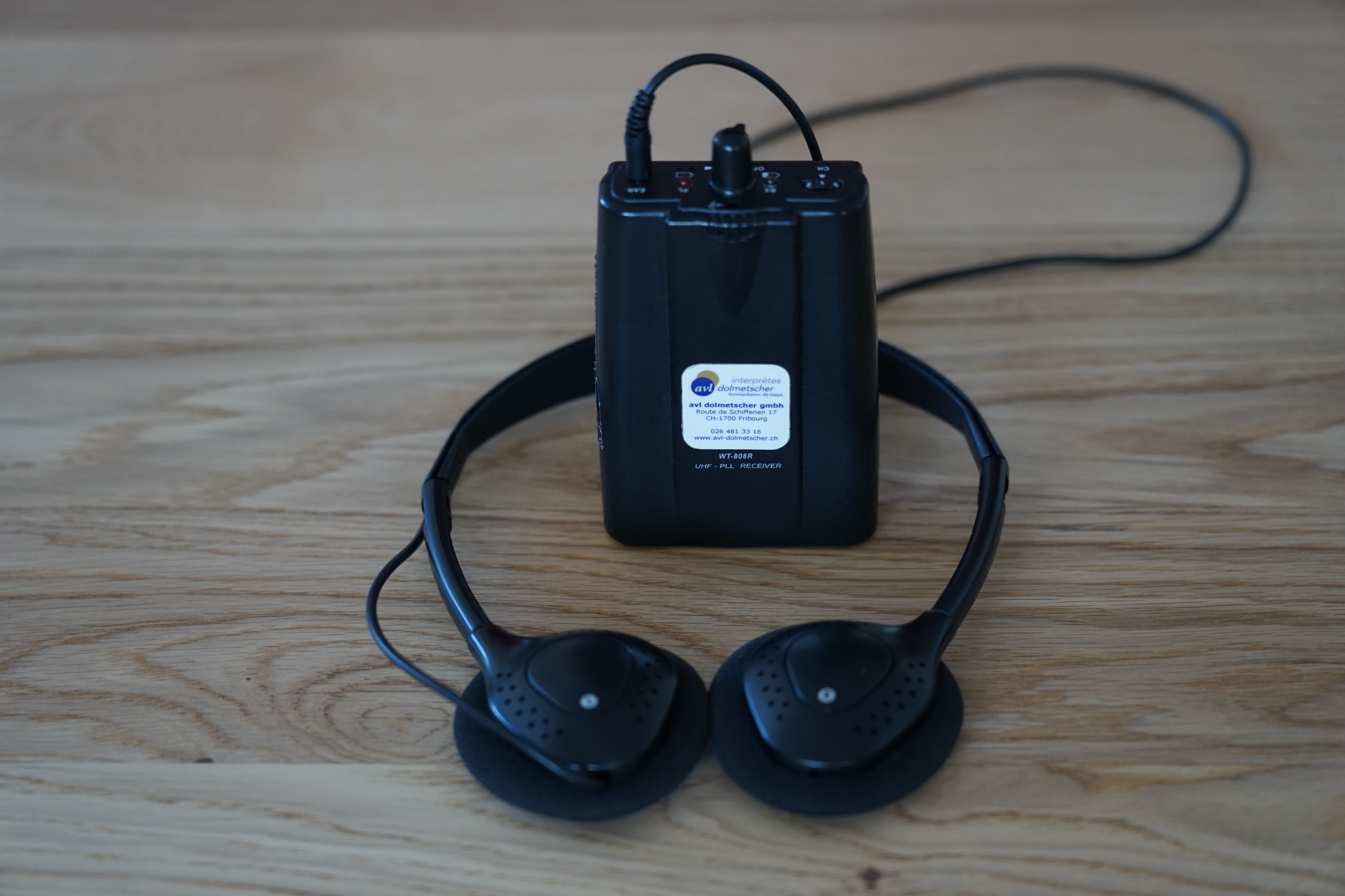 Headphones for the audience
The unit consists of a headset and a receiver. To hear the interpretation, the desired language channel must be selected. Tip: those who prefer to use their own headphones can plug into the 3.5 mm jack on the receiver.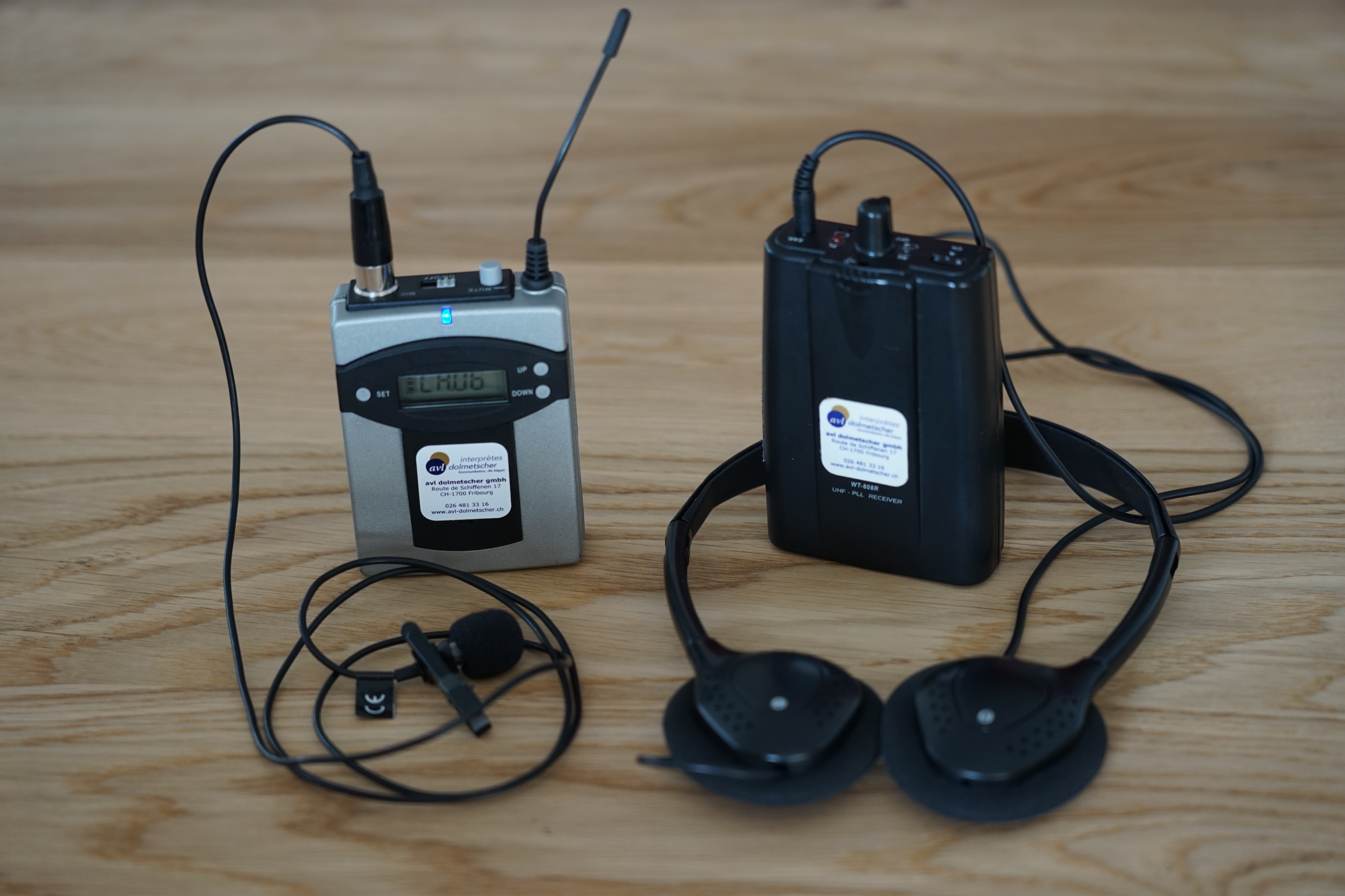 In-ear set for the speakers and interpreters
The in-ear set consists of a tie-clip or headset microphone and a transmitter for the speaker (left side). On the other hand, the set includes one headphone and receiver per interpreter (right side). This enables the interpreters to hear the sound directly in their ears, even at a distance of up to 30 metres.