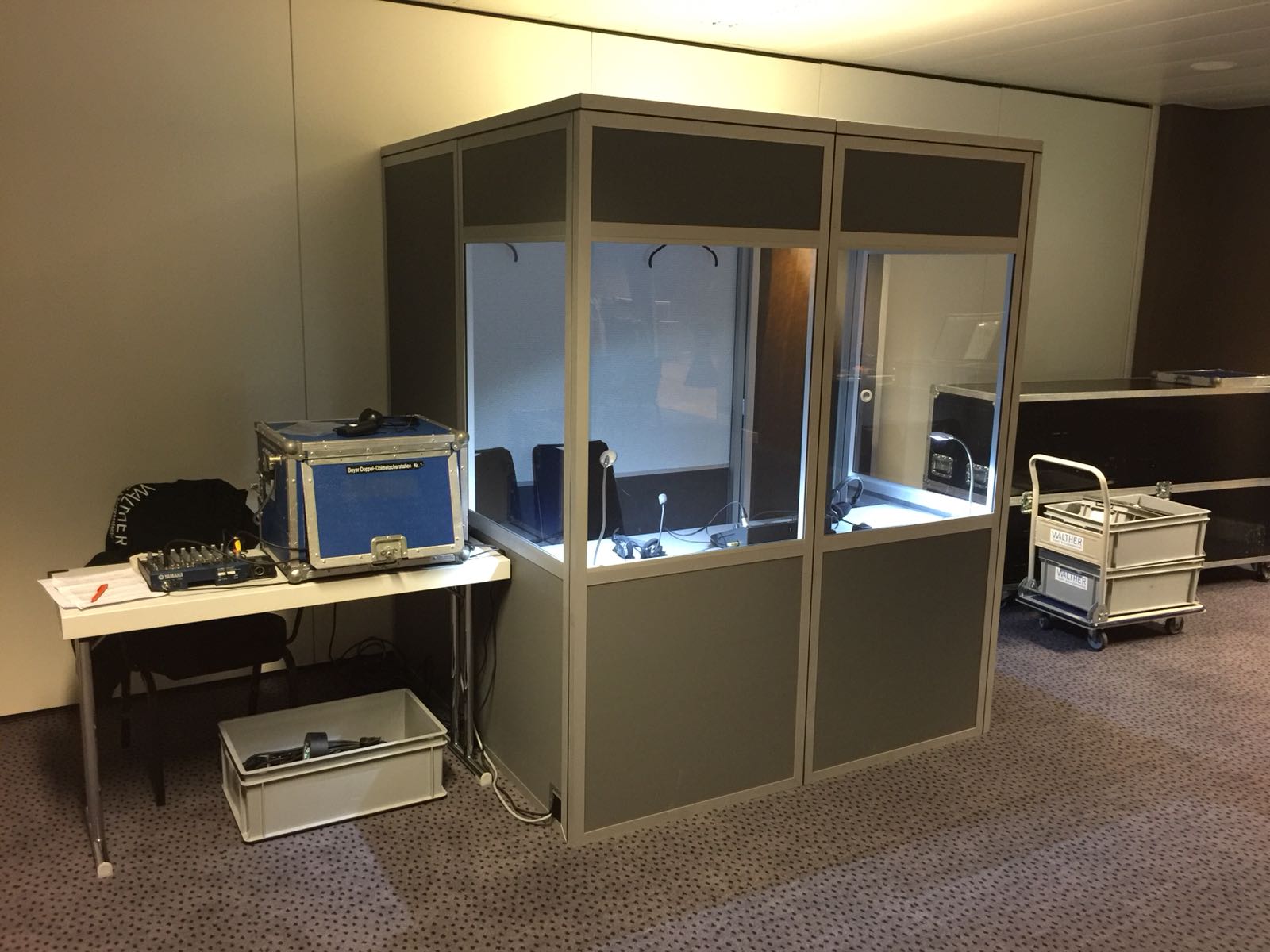 Booth
An ISO 4043:2016 compliant mobile booth typically measures 160 x 160 x 200 cm (W, D, H) and can be assembled and tested in less than an hour by an experienced technician.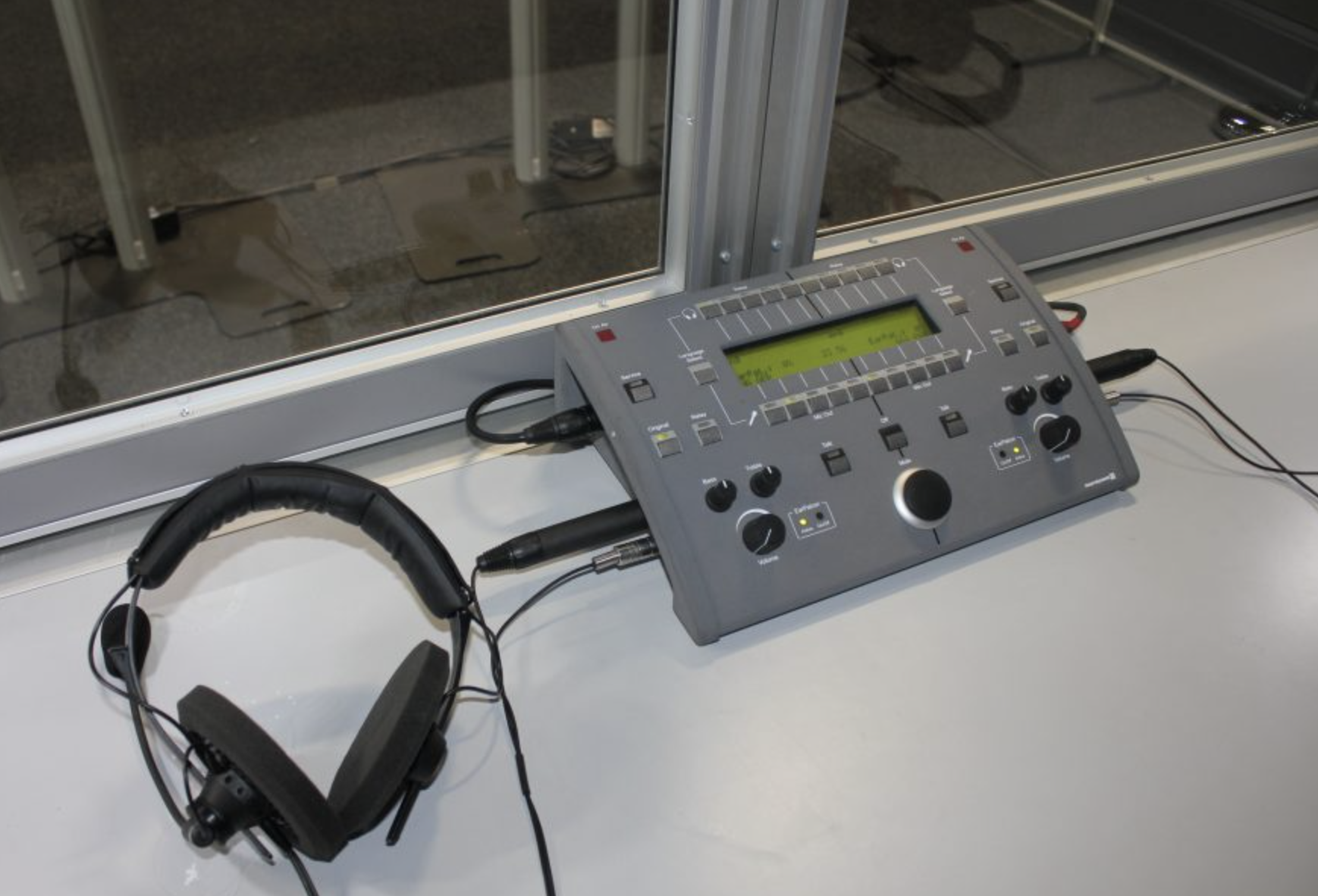 Interpreters' double desk
Designed for two interpreters, interpreter double desks offer versatile language settings with individual volume and sound controls, mute button, etc.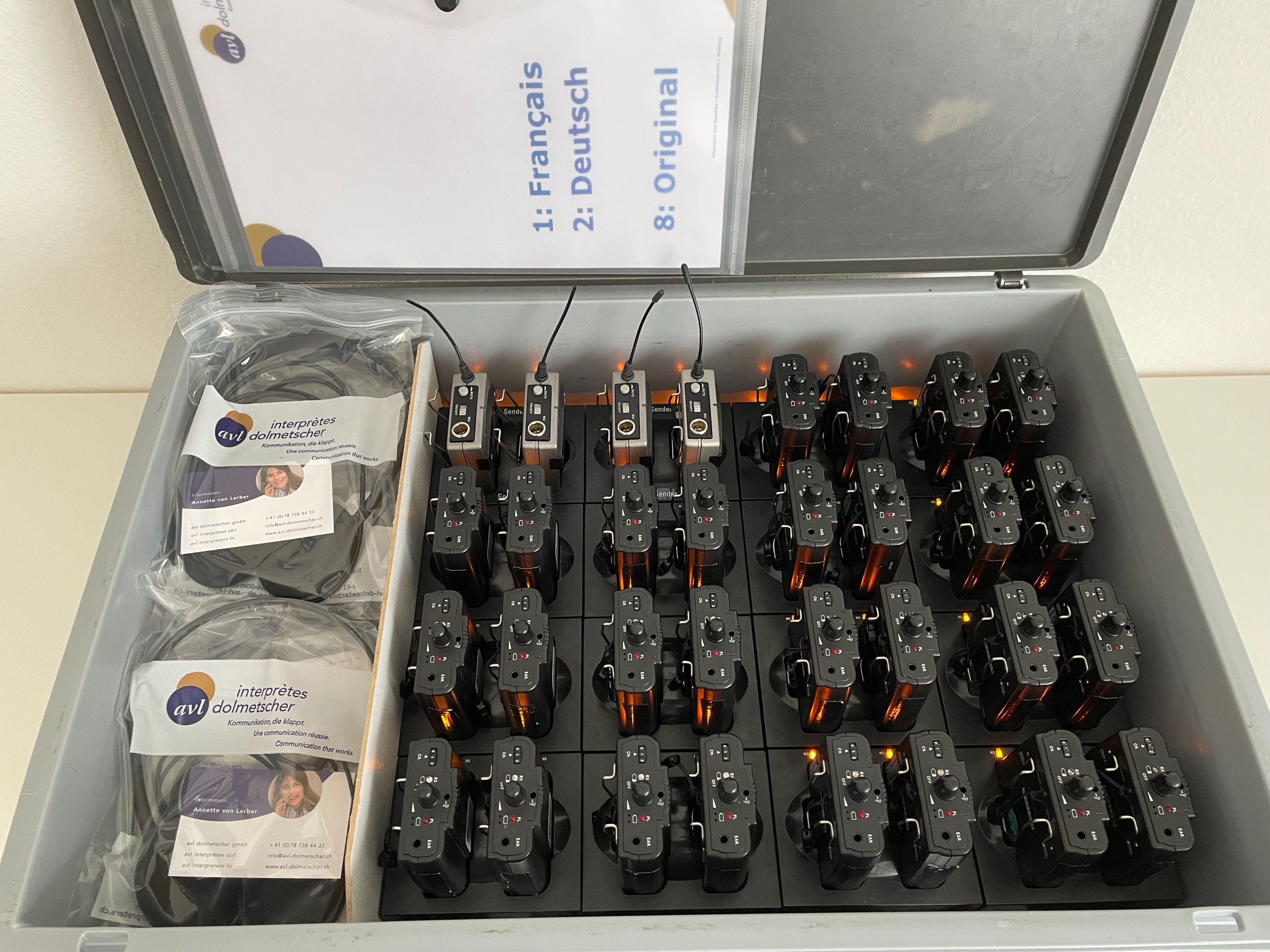 Transport and charging box with receivers, transmitters and headphones
Up to 30 (28) receivers and 2 (4) transmitters can be stored in one box. It can be used both for safe transport and for charging receiver and transmitter batteries.